Protects people, protects the environment
Nowadays, to be considered efficient, a technology must also be sustainable. Biovitae sanitising and lighting devices are energy-efficient, do not disperse chemicals into the environment and reduce CO2 emissions into the atmosphere. Biovitae sanitises and illuminates in a sustainable way. Designed based on Life Cycle Thinking and Life Cycle Design, the entire Biovitae device range meets the requirements of the circular economy and environmental sustainability. Biovitae also complies with the RoHS2 directive regulating the use of heavy metals.
Consumption and sustainability
Biovitae devices are class F and guarantee a lifetime of 20,000 to 50,000 hours. Keeping Biovitae lights switched on for 12 hours a day results in a cost of approximately € 6.30 for the entire calendar year. This calculation was made considering a consumption of 39 kW at a rate of 0.16 €/kW. Compared to CFL bulbs and normal low-efficiency LEDs, Biovitae can reduce carbon dioxide emissions into the atmosphere to only 33 kg/year. Furthermore, when compared to other single-frequency 405 nm LED sanitisation and lighting systems, the energy consumption of Biovitae's multi-wavelenghts technology is 50 per cent lower. The use of Biovitae in refrigerators allows for increased storage at higher temperatures. This results in less food waste and a significant reduction in environmental impact due to lower CO2 emissions into the atmosphere. This was demonstrated by a study conducted by the University of Salerno – DIFARMA – Department of Microbiology, which highlighted the ability of Biovitae to contain the bacterial load of hamburgers, preserving their food safety characteristics and extending their shelf life up to 33 hours after the interruption of the cold chain.
Cost-benefit ratio of indoor sanitation systems
Chemical Disinfection | 1.387.000 €
Costs for sanitising a reference hospital of 10,000 square meters using different technologies
Reduced environmental impact, more disinfection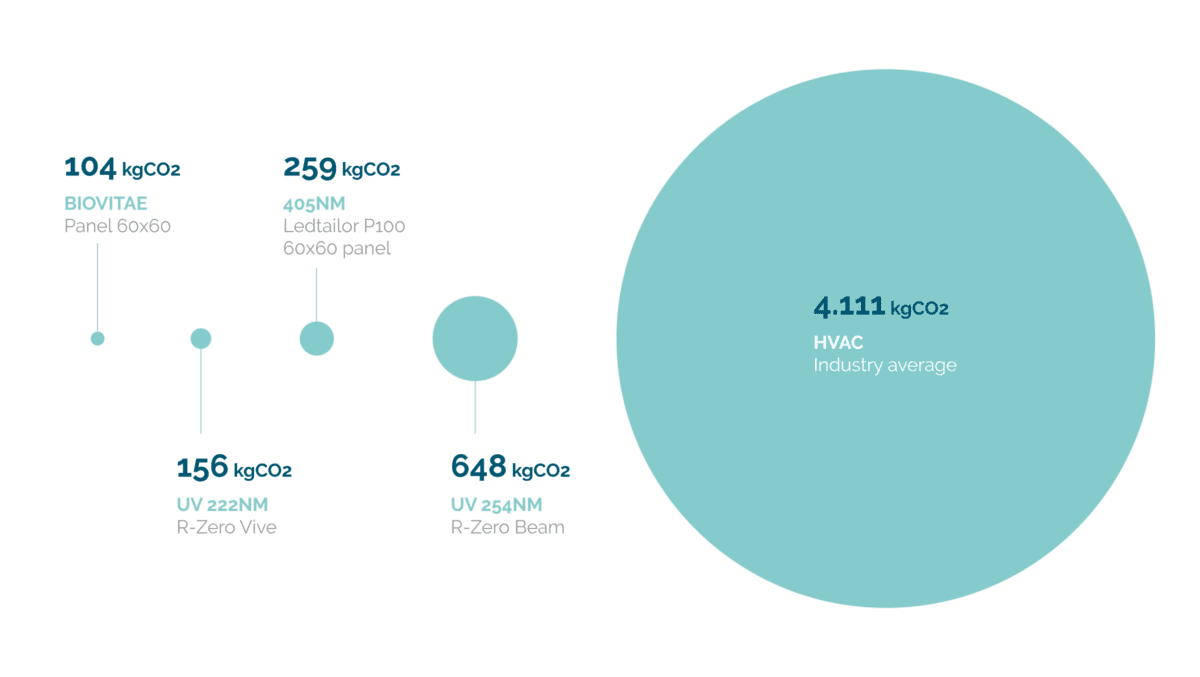 Data based on the sanitisation of a hospital room, operating 12 hours a day / 365 days a year. CO2 emission intensity (kg CO2/kWh) is calculated as the ratio of CO2 emissions from public electricity production (as a percentage of CO2 emissions from public electricity and heat production related to electricity production) to gross electricity production. The values of the sanitisation technologies of CO2 emission intensity were calculated as the product of the average CO2 intensity in the European Union and the annual electricity consumption in one year required by the different sanitisation technologies.
Source: https://www.rensmart.com/Calculators/KWH-to-CO2
CleanTech: sustainable sanitisation and lighting for an eco-friendly future
Our company is committed to promoting sustainability through the adoption of clean technologies, also known as CleanTech, designed to reduce environmental impact and enable sustainable use of systems and natural resources. CleanTech technologies can improve processes and make them environmentally efficient, safeguarding the planet and reducing environmental impact.
Biovitae "CleanTech"
Biovitae has the requisites to become the greenest sanitisation system of the future as it can integrate a 'clean' sanitisation function into all environments, products and processes of our daily life (standard lighting, means of transport, household appliances, etc.). Biovitae reduces the environmental impact of sanitising processes by ensuring significant improvements in performance and energy efficiency, while reducing costs, resource consumption and the release of pollutants into the environment.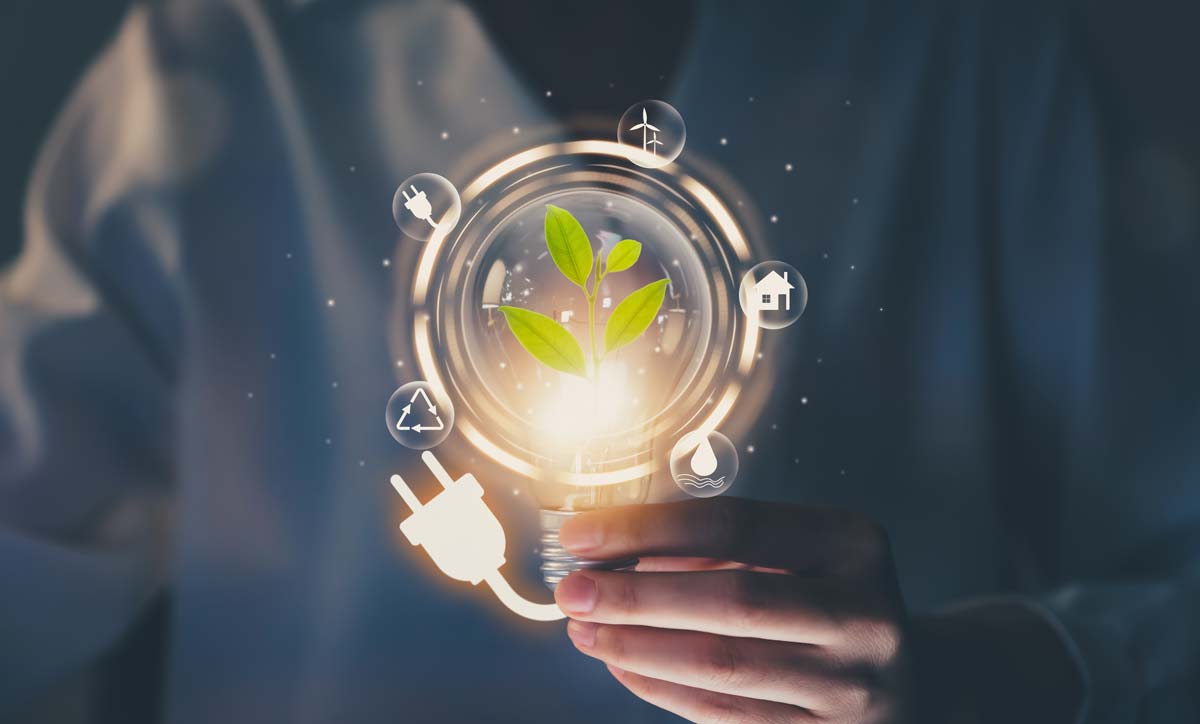 News about Sustainability
Our commitment to sustainable development
In September 2015, the leaders of the 193 Member States of the United Nations signed the 2030 Agenda for Sustainable Development, an action program for people, planet, and prosperity. The community of States endorsed the 2030 Agenda, the essential elements of which are the 17 Sustainable Development Goals (SDGs) and 169 sub-goals. They aim to end poverty, reduce inequality and contribute to social and economic development, tackle climate change and build a peaceful society by 2030. They are commitments that concern everyone – ordinary citizens, the public sector and private companies. That is why we too, through our daily work, are actively engaged in developing technologies that contribute to achieving the Sustainable Development Goals.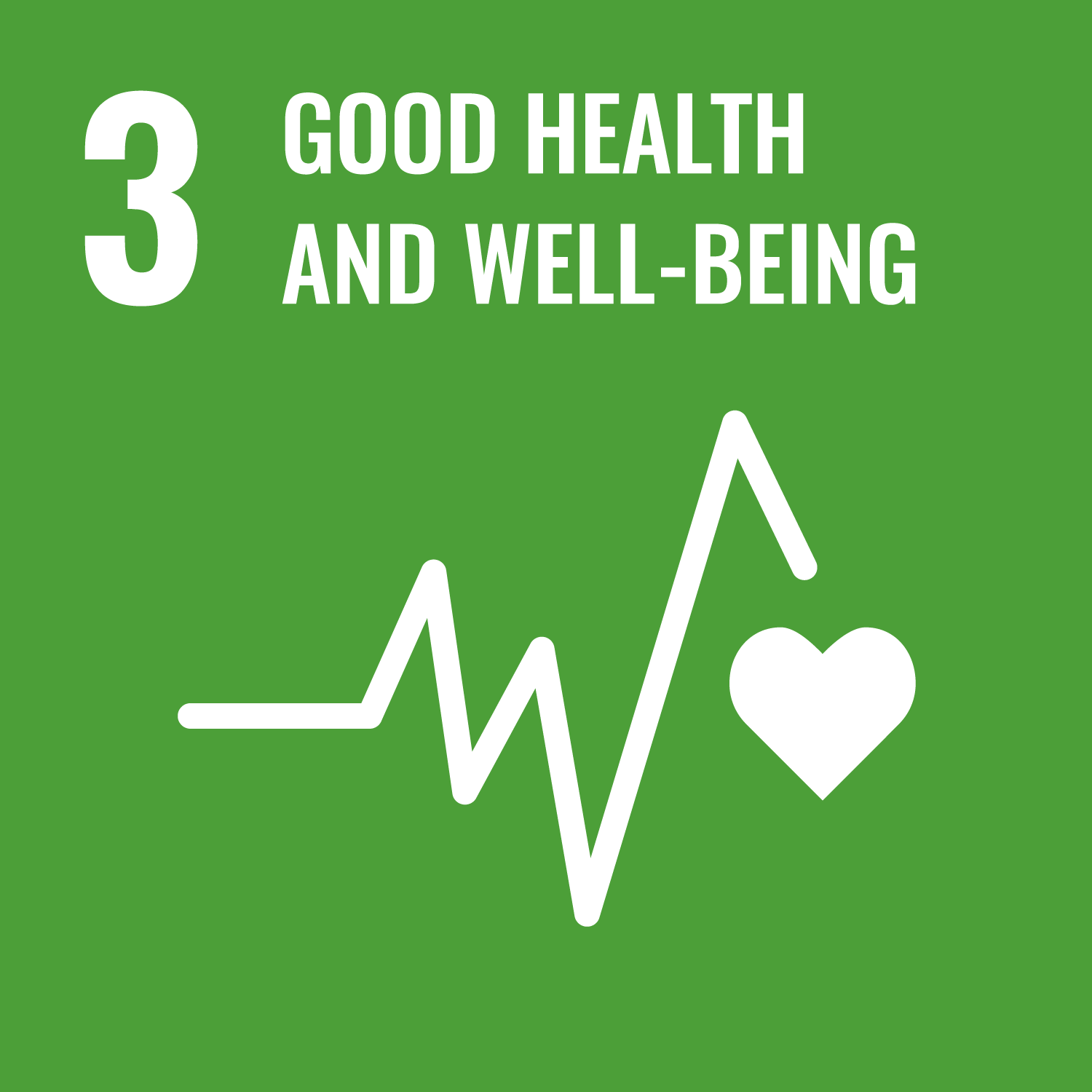 Health and well-being
We support SDG3 by controlling bacteria and viruses on surfaces and in the environment. In addition, we are committed to reducing and preventing the formation of bacterial biofilm, which counteracts the phenomenon of bacterial antibiotic resistance (AMR) and contributes to the resilience of the human immune system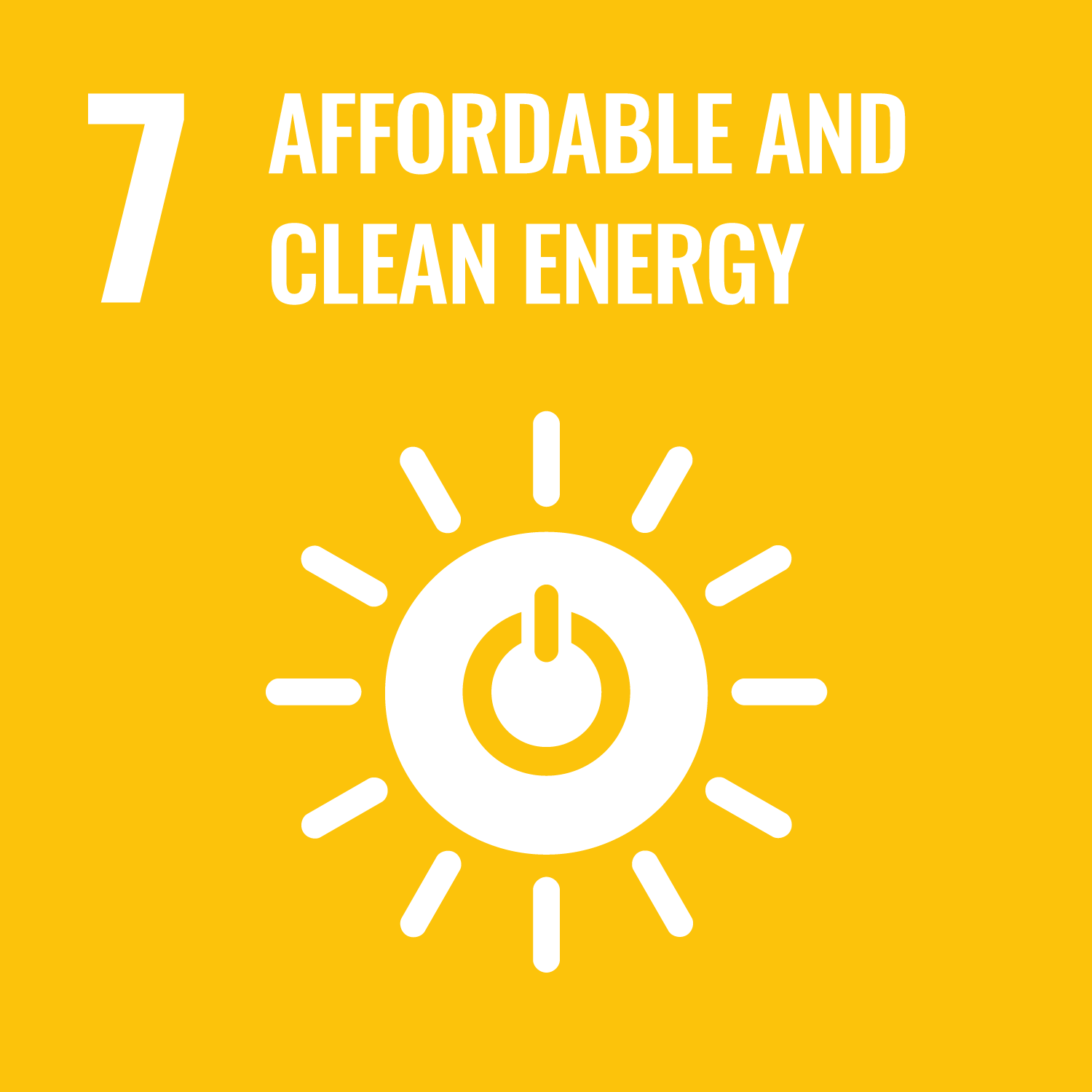 Clean and affordable energy
We support SDG7 through our lighting system that uses energy-efficient LED diodes. Biovitae's technology is an advanced example of sustainable lighting because it provides safe, bright light with low energy impact and protects people in their daily habitat.
Sustainable cities and communities
We support SDG11 because we make public places and transport safe, without harming the environment. Public spaces, especially those with high occupancy, are ideal environments for the spread of infectious diseases and have been the main breeding grounds for Covid-19. Unlike UV light, Biovitae's microbicide technology is also safe for continuous exposure of people and animals. This enables continuous sanitisation in public spaces and on means of transport even in the presence of living beings.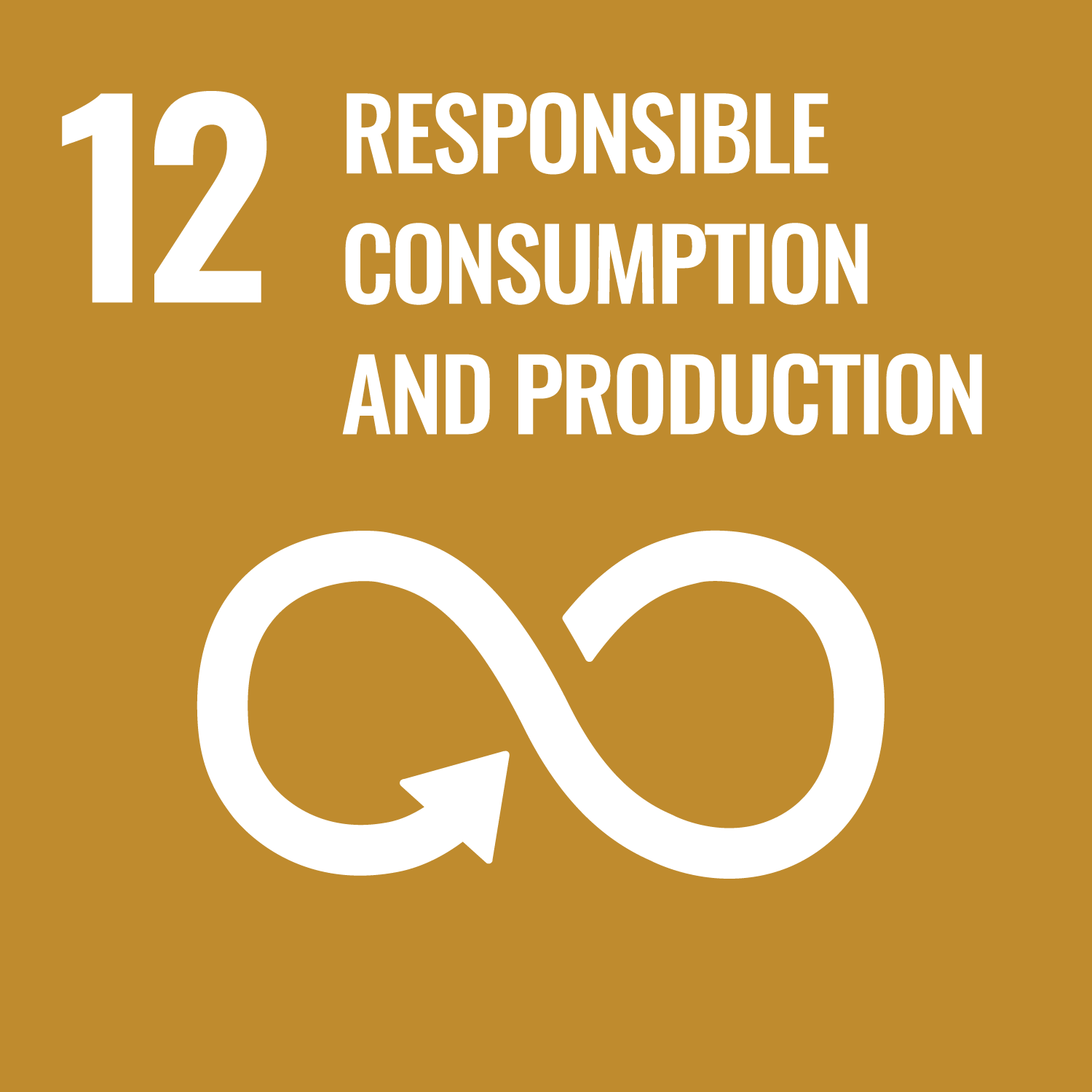 Responsible production and consumption
We support SDG12 through an approach to sanitisation that reduces the consumption of chemical detergents. Biovitae's light, in fact, sanitises continuously and passively. In this way we limit the need for manual disinfection with environmentally harmful chemicals. Furthermore, our product range is designed according to the principles of the circular economy.